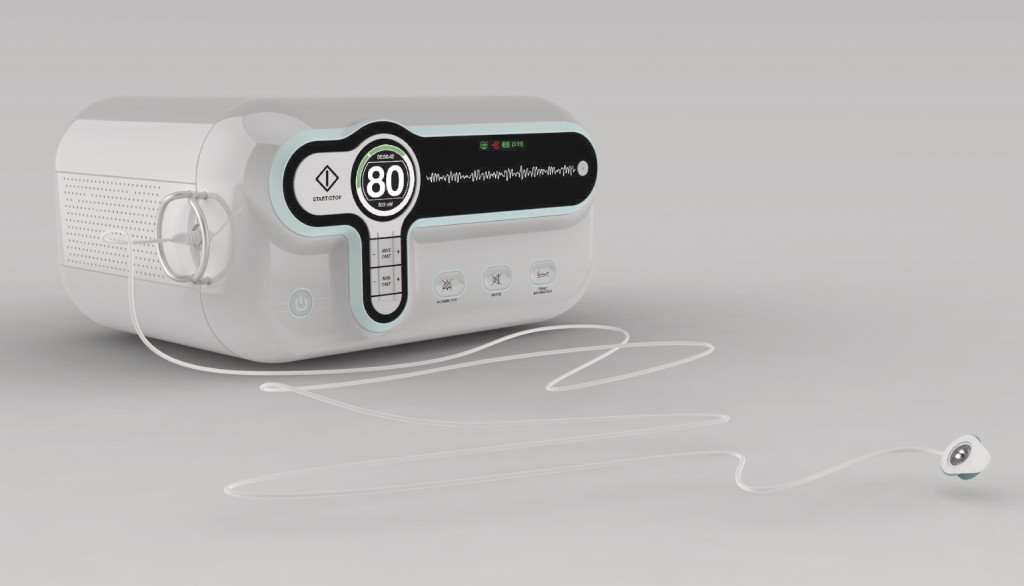 The Brainstem Biometric Monitor uses a sensor which is placed gently on the closed eyelid of the patient.  The sensor, which contains a piezoelectric element, receives a signal which represents the eye tremor which is then processed and translated into a frequency measurement.  The signal processor contains filtering mechanisms to ensure clean transmission of the OMT reading.
This is important because of the normal gross eye movements and microsaccades that are constantly occurring.  Electromagnetic interference (EMI) and resulting signal artifacts are controlled using signal conditioning circuitry.  There is natural variability of OMT frequency from person to person as well as between age groups. The BBM not only reports an objective value of OMT frequency, but can also provide more subjective reference information on a case by case basis.  For example, the BBM can report OMT readings as a percentage of a baseline frequency for any given subject which may further increase its clinical value for optimizing sedation medication levels.
"I've no doubt that going forward this technology will be the gold standard." -- Ciaran Bolger, MD, PhD, Head of Clinical Neuroscience Royal College of Surgeons Ireland
Simple Non-Invasive Eyelid Sensor
A simple piezoelectric sensor adheres to the closed eyelid (surgery version shown). This type of single-use contact sensor detects minute mechanical movements of the eye and is reliable and inexpensive. It is safe and effective and has been used on hundreds of patients for over 20 years.
Coming soon: Low profile adhesive strip model!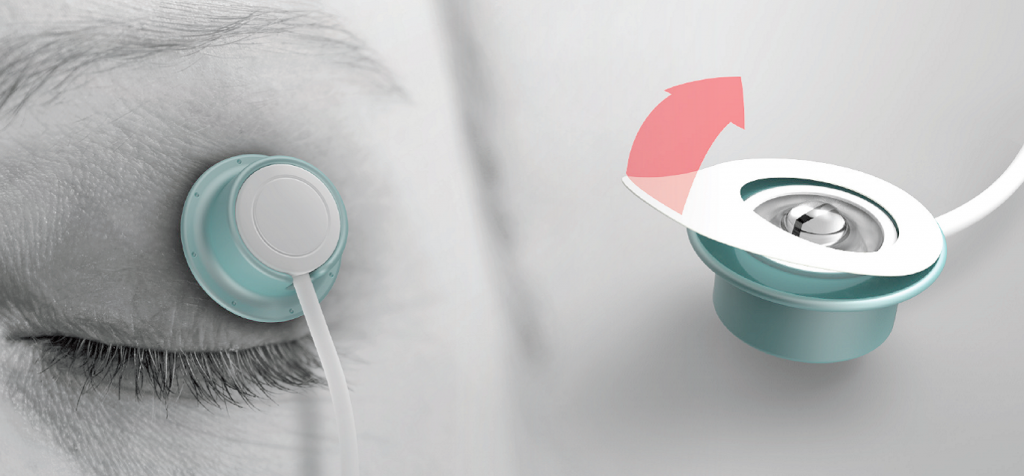 Our simple non-invasive low cost disposable sensor system is based on 25 years of research, cleared by the FDA and demonstrated to be safe and effective in hundreds of patients worldwide.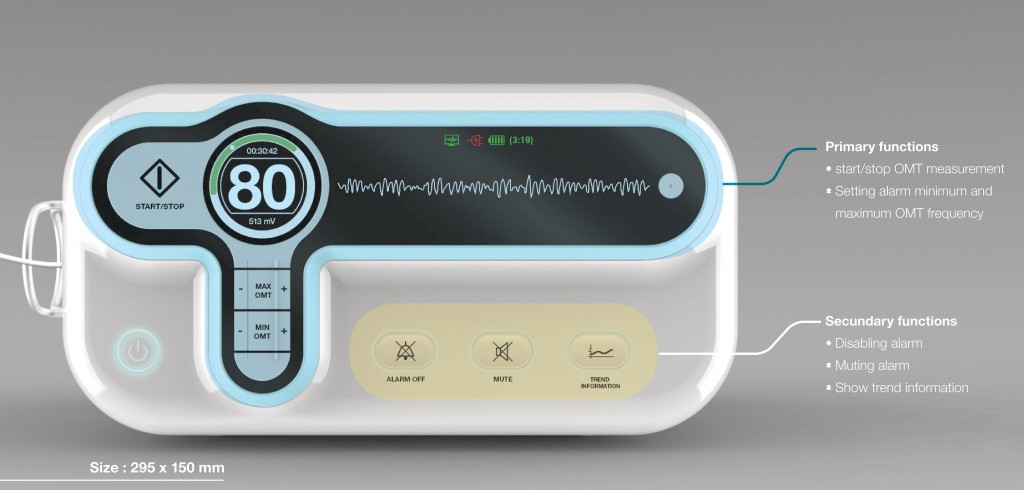 Continuous Digital Display of OMT Signal (raw shown)
The nature of illness in the ICU is very heterogeneous and patient needs can vary widely.  A patient with head trauma requires different sedation management than a patient recovering from surgery.  Targeted sedation goals for patients are difficult to achieve without an objective measurement of consciousness.  A recent study showed that there is a discrepancy between perceived versus actual sedation practices for adults on mechanical ventilation in the ICU.  Clinicians overestimated the use of Daily Sedation Interruption (DSI) as well as monitoring patients for delirium. (Gill, 17)
It is widely accepted among critical care caregivers and administrators that a reliable tool for assessing sedation levels in the ICU is in great demand.  This will allow for goal-directed sedative delivery with the ability to tailor sedation dosing optimally for each patient.